Shame is the brand new single from singer, songwriter and artist All Erin Does and features UK Hip Hop rapper, Cracker Jon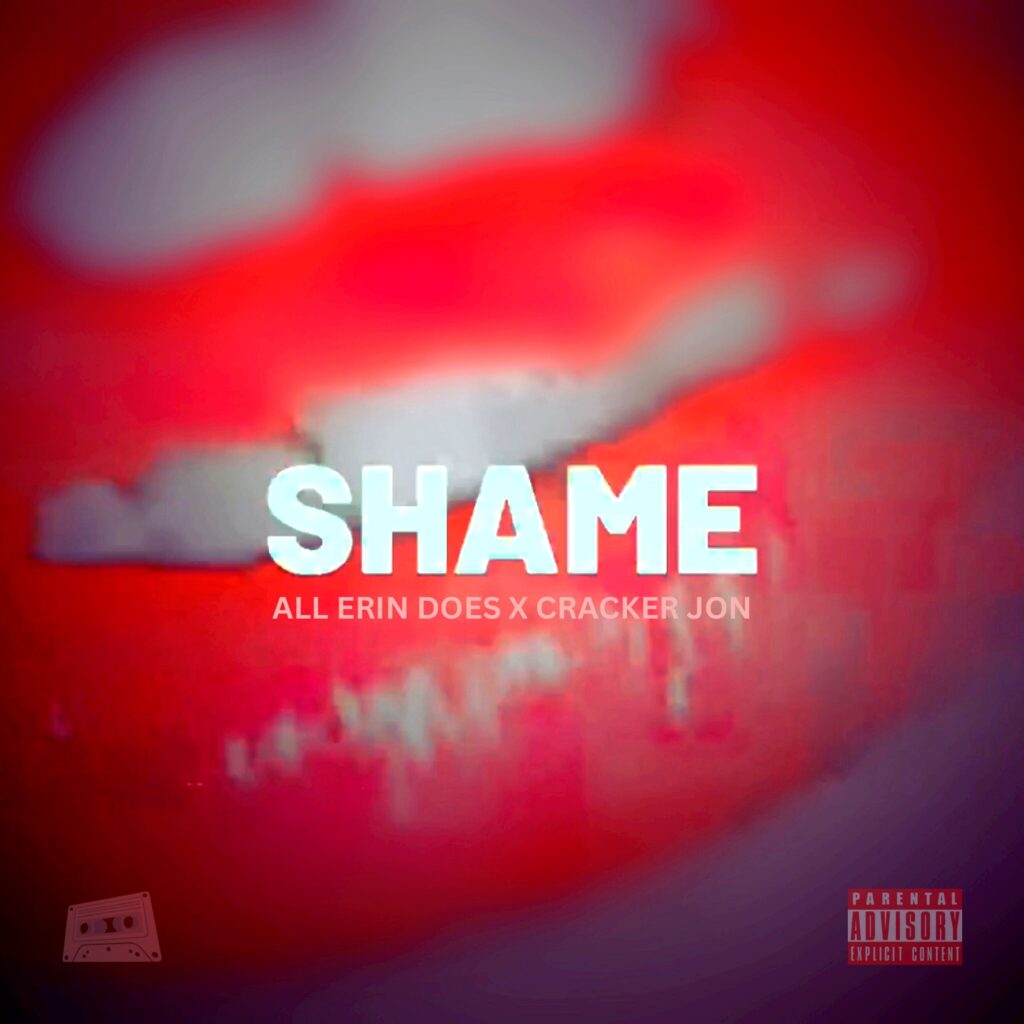 SINGLE: All Erin Does – Shame ft Cracker Jon
A sick new single from singer, songwriter; All Erin Does featuring UK Hip Hop rapper Cracker Jon!
Written by All Erin Does and the additional lyrics are by Cracker Jon. It was produced by Mighty Mindless Cartoons and Nick Moorbath and is available exclusively on Killa Tapes Music. You can get the song either here on the site, via our Bandcamp page or all the major DSP's.
This dope new Hip Hop song from the UK based singer and producer, All Erin Does, is actually the last of its kind – a rare and soon to be unheard of event in the UK underground Hip Hop community. Erin is moving on to genres new and by all accounts, she's never looking back at Hip Hop again. Or at least for quite a while. Alas, fear not, Erin is currently concocting a collection of songs for an LP or EP release with a new style and sound all together, making this exclusive to Killa Tapes Music single release a one of a kind. For real.
Graced with the gritty and often candid bars of the rap force that is Cracker Jon, this lyric heavy, hard hitter is one for any real Hip Hop aficionados out there.
After buying the track we will send you an email with a download link so when completing purchase of the song, be sure to create and register a Killa Tapes account providing an email address. That way, you can always return to the site whenever you want and download the song any time, should you ever need to.
If you need any assistance, or for more information please email [email protected]