That was thirty years ago, let's get over it…
It has to be said, 90s music was awesome. A decade in contemporary sound that is now regarded as somewhat of a synecdoche for good music. Exemplified by groups like Nirvana, Radio Head and Oasis, Massive Attack, The Prodigy and Portis Head, or even with whole movements of music culture like the inception of the underground rave scene and it's subsequent branches of sub-genre; from drum and bass to techno, and of course, a burst of raw and sample heavy breaks, cuts and rhymes in what was dubbed 'the golden era' of Hip Hop.
But that was thirty years ago. Let's get over it.
As a populous of music lovers, have we collectively turned into the classic and cliche 1960's obsessed parents, aching for a return to the time of the Beatles? Only now it isn't just an ageing father, desperate for some Pink Floyd or a bit of Jim Morrison to replace the noise that the youngsters call music these days, now it's a global population of music fans who reminisce nostalgically over the 1990's. Even teenagers and people in their early twenties discuss whether or not Oasis should reunite; a band now comprised of fella's in their fifties.

The Hip Hop community is also guilty of this charge. We really can't all listen to the Wu Tang Clan forever. They're getting on a bit, and for Hip Hop music fans to be more excited about a Nas and Wu Tang tour, or a new Raekwon and Pete Rock album, than that of the tours or album releases of their modern contemporaries, then we have a serious problem.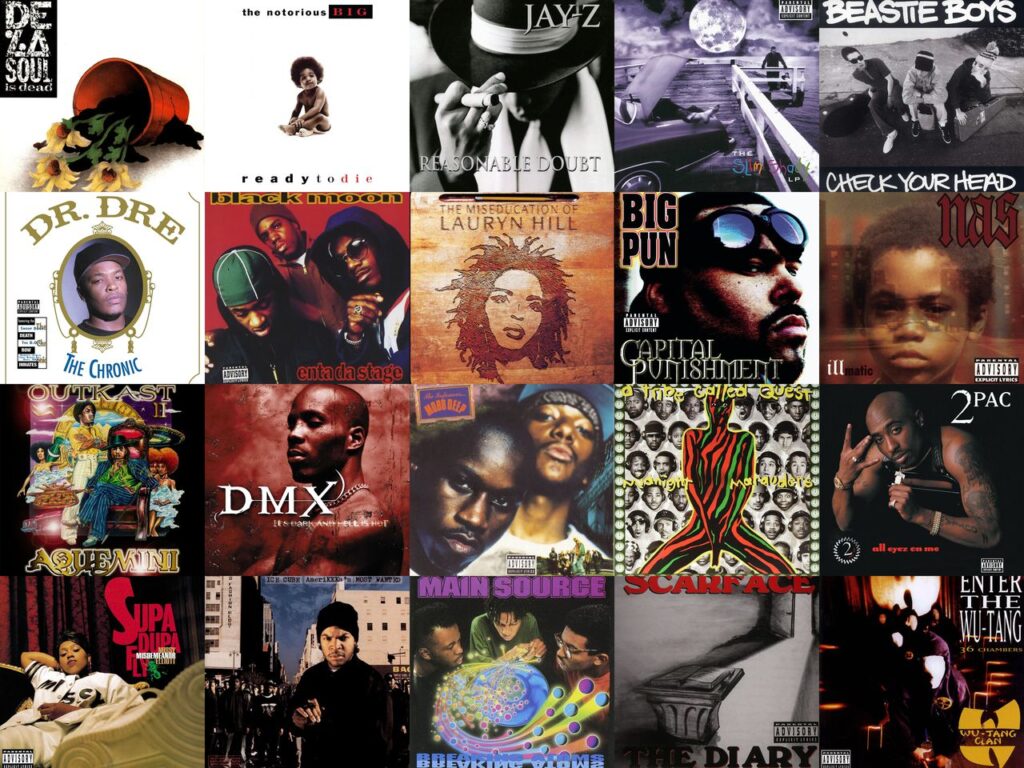 Endless 90s Music Remixes
In what feels like the winter years of exclusively published music, it could be stated that there aren't any new and exciting, pioneering groups, bands or sub-genres that are notable enough to write home about. It seems like the types of popular music that the average listener consumes today are often nothing more than copies of a copy of a copy. A 'hyper-reality' in which there exists an infinite, unconscionable amount of remixes of already remixed and sampled songs.
Case in point; 'Flowers' by Sweet Female Attitude, a Garage banger from the 1990s. This track used the exact same chord progression as the classical piece by Erik Satie, Trois Gymnopédies, and the producers of the song essentially sampled and remixed a classic and world famous piece of music, making 'Flowers' a tune that will go down in UK Garage history. So how can anyone justify remixing that exact same song thirty years later? Nathan Dawe remixing an already rearranged chord progression, and a remix that is not in a particularly different format to the original Garage hit, doesn't make much sense from a musicianship stance.
Another example is a recent remix of 'Children' by Robert Miles. Remixed and performed by Ella Henderson and Switch Disco.
So why is this happening?
Well, the obvious elephant in the studio control room is that major record labels are backing songs they know will reach the charts. A certified banger will always be a banger, so it's easy for publishing and distribution firms to pump out this kind of dross for a major label they have large financial dealings with. Especially if the kinds of audiences that these companies point their remixes towards are too young to be aware of the original songs. So in essence, it's like the labels have got their hands on a brand new track with every remix, and it's pretty much guaranteed that the kids will love it.
Then, the major national radio stations will only play music that has been play-listed. That is to say that the music has been curated, approved and has a trail stemming back to companies and record labels through distributors who submit to play-listers. It's a neatly woven, time-served industry and for new, exciting and underground music to break into national radio without a huge budget for promotion is nigh on impossible.
So, the conversations between parents and the music listening youth of today won't be centred around whether or not the music on the radio is good. It won't be laden with any cliche outbursts from Dad, like; "back in my day we had real music, this is just noise". Unfortunately, it's probably going to sound more like; "this song isn't a new song, it was out when I was your age. It's a remix". And then, in some cases, that might annoyingly be followed by; "yes but this is better", because to someone who heard a version of a song for the first time, that mix or version will often be preferable, perhaps out of some sense of emotional investment. Either way, ramping up and revamping remixed and remastered versions of classic songs from the 1990s will surely have a negative effect on future music, where it goes and how it evolves.
Where is the Punk of our age? Which great party in a New York apartment block created the new and exciting sound everyone is talking about? Oh wait, there isn't one.
Bandcamp is the only cure for this ailment. To be clear, Killa Tapes is in no way financially associated with or affiliated to Bandcamp, so be assured that the following statement is coming from a place of sincerity; Bandcamp is one of the few digital outlets left for emerging musicians who create and perform music for public listening, as opposed to music library artists, or musicians who work in score or the sync industry. As most are aware now, Bandcamp pays musicians directly from music sales at prices that are set by the artists themselves.
This, and other artist focused platforms, are where we as listeners and music lovers must go to find new and developing musicians, albums and music collectives, because relying on the algorithms of Spotify and the like, have led us down a dark and dingy path, filled with nothing but godly awful 90s remixes, forever.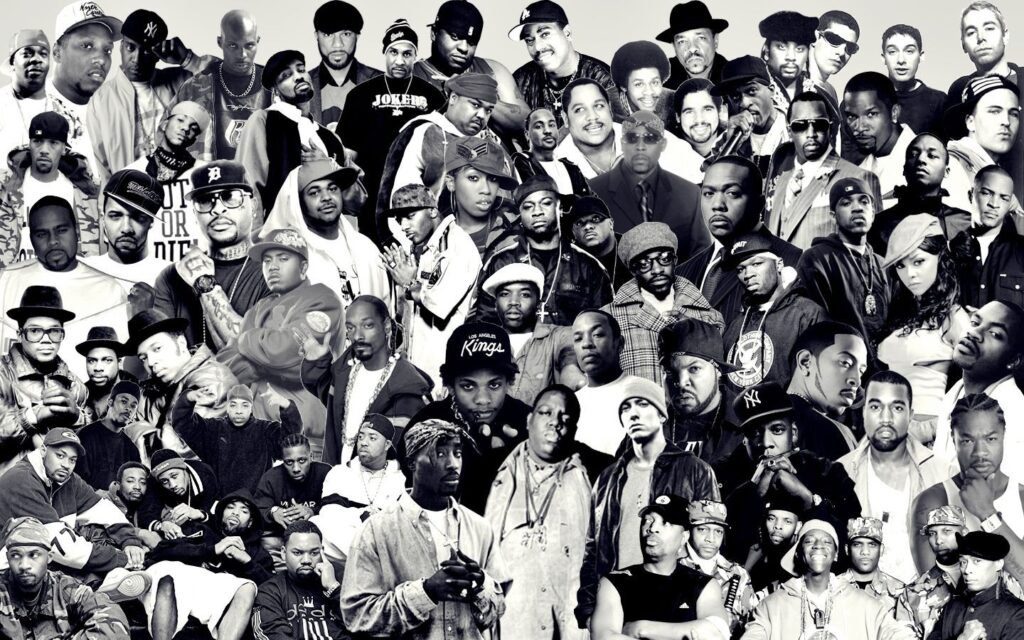 And yet, all the while, our little rap loving corner of crude and intense, hardcore hip hop, here in the UK, is stuck on a continuous, never ending 90s loop, as some kind of automatic response to remix culture now perpetuated on mainstream radio, TV and in the charts. Stuck somewhere in the music history timeline between the years circa 1989 and circa 1996 – exclusively! Killa Tapes, as a hip hop show, has been particularly complicit in this mass cognitive dissonance. Playing mainly sounds akin to that of the New York, golden era of 90s US hip hop. All giddy and excited to play a song with a feature from a Wu Tang member when the opportunity presents. Get over it sunshine!
Here's to the champions of new styles, the producers and rappers who dare to cross genre and create hybrids and who experiment as real musicians should. Salute to the ones who adapt their sound, not afraid to evolve and develop old idioms into the new. And a solemn vow, from everyone here at Killa Tapes, that from now on we will not only play that old school dope boom bap, with that 'east coast flavour b', we will all collectively move with the times and promote the new school of hip hop more than ever before. Playing the sounds and beats from the pioneers and fresh ears of today, we promise that every now and then, we'll remember to look back in anger, at the 90s.
(Words for this opinion piece by Craig Killa Tapes)