What's the deal?
With various rappers, singers and producers signed to non exclusive affiliation agreements, Killa Tapes Music is now in full effect.
Killa Tapes certainly has come a very long way over the last few years. Starting out with nothing more than a Youtube Channel, a microphone and a selection of UK Hip Hop, the weekly podcast show has travelled light years at rocket ship speeds, transforming into the inter-dimensional multimedia platform that it is today. And now it is a bloody record label too, mum's life!
But what exactly constitutes a record label? Well, before we start out on our billion dollar major label journey through the stars we would probably want to find some musicians, right? Musicians such as rappers, singers, producers and beat makers who just might want to sell and promote their music. Check. Next, we will need to find a place where we can sell our music, preferably online because, well, everything is online these days. Check, definitely got that. Distribution? Something like Tunecore or Distrokid would be pretty easy to sort out, wouldn't you think? Check. What about promotion and PR? We're going to need some of that too, yeah? Check mate! We've got all of that boxed off already. Check, check, check, check on all four counts. Killa Tapes has the artists, the platform, the promotion and now we have distribution to set up as a record label, so it makes perfect sense. This time next year Rodney we'll be a record label!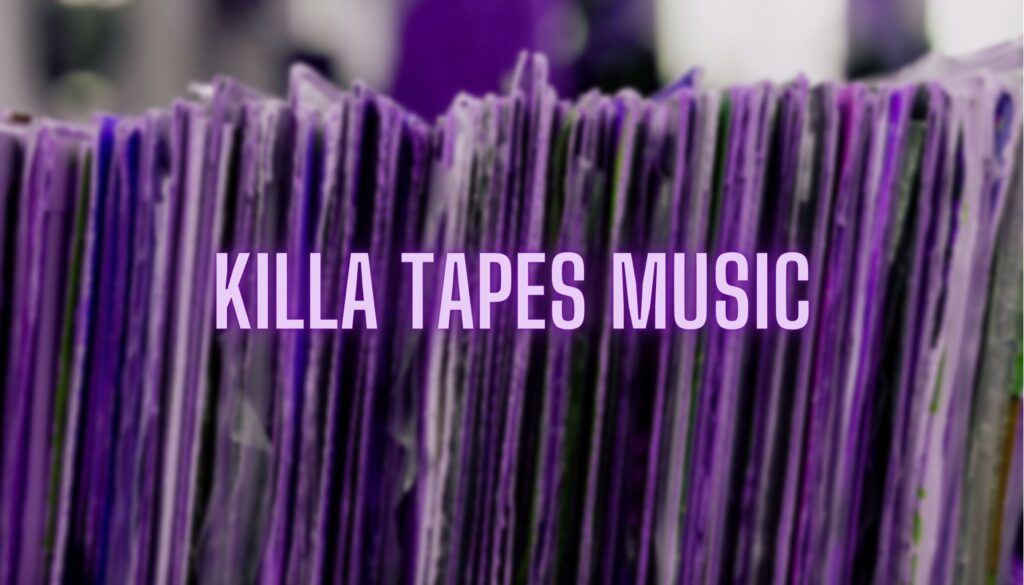 CHILL BRO, IT'S NOT THAT DEEP
Okay, so maybe Killa Tapes isn't exactly a record label in the truest sense of the term. It's non exclusive, meaning artists can sell their music elsewhere, and musicians keep all of their money from music sales because Killa Tapes doesn't take a cut and instead draws revenue from the sale of magazines and merchandise. There's no recoupable advance or tangible distribution outside of digital streaming platforms, and no real infrastructure within the actual music industry, but we do have a humble website in which musicians can place their music and receive 100% of their music sales profits and royalties, and a following of listeners to buy and download the music. So then, the "label", for lack of a better word, acts as a platform for new and underground emerging music. It's not governed by maximising profits, it remains grassroots and is the type of record label that Prince would want to join.
There ya go, there's the tagline for the label; "Killa Tapes Music – The record label that Prince would want to join". It has a good ring to it.
KILLA TAPES MUSIC
OUR LATEST RELEASE
DEMOND DUSHAWN X LUKE STRANGE
Here s a recent release by Demond Dushawn and Luke Strange, 'Michelangelo' which is also available on all the major DSP's and the Killa Tapes Music section of our site.
'Michelango' is a four track EP release from Demond Dushawn and Luke Strange, brought to you by Killa Tapes Music. A must have project for any real Hip Hop collectors. Comprised of dope, hardcore, funky and nostalgic Hip Hop lyricism met by heavy, banging beats produced entirely by Luke Strange, 'Michelangelo' is an absolute master piece. All Tracks produced by Luke Strange
Written & performed by deMond dUshawn and mixed & mastered by Young Reese.
SHAME
ALL ERIN DOES X CRACKER JON
Available now on the Killa Tapes Music record label (it feels very cool writing that) we have All Erin Does, the singer, songwriter and producer from Oxford whom we have played extensively on the Killa Tapes Hip Hop Show in the past, and this latest single release featuring Cracker Jon is said to be the last song of this genre written by Erin.
Set for a full on David Bowie turned Aladdin Sane, All Erin Does signs off her epic Hip Hop vocal style with this last boom bap inspired piece produced by Mighty Mindless Cartoons and Nick Bathmoor.
OTHER ARTISTS & MAILING LIST
Other artists featured on the Killa Tapes Music roster include Jash, Billy Phono, Addi P, Citizen Nuggz, GrimeeQuick, World of Ghosts, K-Saulz and the list continues to grow everyday. For more information about the label and its artists please email [email protected] and enquire about our mailing list. You can also catch a load more about the clan as they release their bad ass tunes into the world via the Killa Tapes magazine; the next publication will feature more about Erin and other artists and the last magazine had a double page spread feature about musician and engineer Jash.
Stay tuned into all the Killa Tapes weekly shows, our mag and our blog posts to find out how the label progresses and be sure to follow the artists on their socials and Spotify accounts.