Words by One9ate7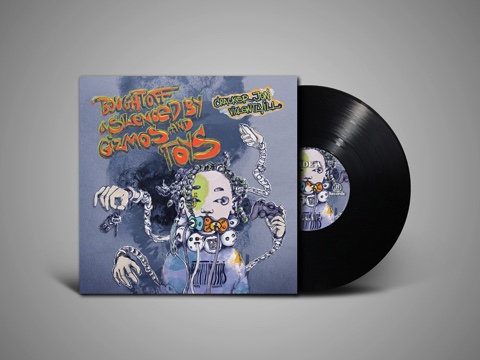 Cracker Jon links up with Northern Ireland's Violentlyill and first impressions would have you think the duo equate to an odd pairing but as soon as you sink your teeth into the album you quickly discover what an absolute gem it is…

Worlds appear to collide as Cracker Jon's snarling, eccentric content and off-kilter lyrical delivery meet pulsing, low-end bass-lines and intricately chopped samples for a toxic cocktail of New-Wave & Boom Bap served up by Violentlyill.

'Lazy Afternoon' is their latest single out on 5th November which is accompanied by a video by Upliftfilms –
 keeping the momentum moving leading up to the release of the album.

'Bought Off and Silenced by Gizmos and Toys' is one of UK Hip Hop's most unexpected combinations who have succeeded in delivering one of the most exciting albums to be released this year.
Tracklist:
1.Intro
2.Breakfast Blues Ft. DJ Skully
3.Nothing New Ft. DJ A.D.S
4.Oh Dear
5.Grey Skies Ft. DJ Jazz T
6.Bastard
7.Everyday Shotter Ft. DJ Skully
8.Rainy Day
9.Guinness Sippin Ft. DJ Kub
10.Interlude
11.Lazy Afternoon
12.Jay Zed
13.For The Views
14.You Know Outro
All lyrics performed by Cracker Jon
Produced and mixed by Violentlyill at ill Records Studios.
Cuts by DJ Skully, DJ Jazz T, DJ A.D.S and DJ Kub.
Mastered by Forest DLG (FKA Chemo) at KMJ45 Studios.